Christmas Fundraiser for East Peckham Guinea Pig Rescue
A chance to win a 6 night stay and grooming here at the hotel in 2022 with runners up prizes also up for grabs! Enter our December prize draw and help us raise as much money as we can for our local Guinea Pig rescue in East Peckham. They do absolutely amazing work so please join us if you can. It's just £5 to enter or donate any amount you can.
Some of the below pictures are quite distressing but they are just a snippet of what the rescue has been dealing with these past few months.
---
What We Do
We are a small well established boarding facility in the heart of rural Kent, providing home from home care for your pets whilst you are away from home. We provide care for not only Guinea Pigs but small furries such as Hamsters and Gerbils. We also have the facilities for certain species of reptiles and Tortoises. We have many years of experience looking after many different types of animal and pride ourselves in treating your pets as part of our family while they are with us.
---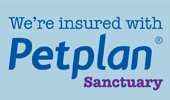 Get in Touch
Gate House Guinea Pig Hotel
Golden Green, Tonbridge, Kent
07428110056
---
Send Us a Message
---
Copyright Gate House Guinea Pig Hotel – All rights reserved