We are raising money again for East Peckham Guinea Pig Rescue by offering a Christmas Photo shoot for £5 which can be added on to any of our grooming or boarding services between now and the 21st December. Your pictures (3 maximum) will be emailed to be used as you wish.
Please note we are closed between 21st January & 29th January and 8th March & 13th March for all boarding, grooming and home visit services.
---
What We Do
We are a small well established boarding facility in the heart of rural Kent, providing home from home care for your pets whilst you are away from home. We provide care for not only Guinea Pigs but small furries such as Hamsters and Gerbils. We also have the facilities for certain species of reptiles and Tortoises. We have many years of experience looking after many different types of animal and pride ourselves in treating your pets as part of our family while they are with us.
---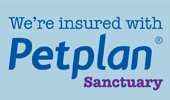 Get in Touch
Gate House Guinea Pig Hotel
Golden Green, Tonbridge, Kent
07428110056
---
Send Us a Message
---
Copyright Gate House Guinea Pig Hotel – All rights reserved